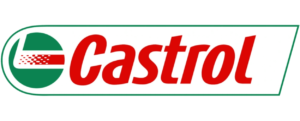 Our courtesy inspection was customized to give customers exactly what they wanted: A fast oil change, performed correctly, with some added value that doesn't come with a bunch of hard sales of additional services.
Choosing the proper TYPE of oil is a critical step in engine maintenance. Whether your vehicle requires a full-synthetic motor oil or a more basic option, at Carolina Quick Lube we offer a range of Castrol oil types including synthetic blend, full-synthetic, diesel, synthetic diesel, European synthetic and more for those that want the best! Ask us which type of oil you should use for your specific make and model. You can also check your owner's manual for the correct spec.
Our full-service oil change includes up to 5 quarts of motor oil and most oil filters. Our recommended mileage interval is just that, a recommendation. Always defer to your Owner's Manual for more information on how often you should change your engine oil based on driving habits. There are lots of factors to consider when determining how often you should change your engine oil, and we're here to help!